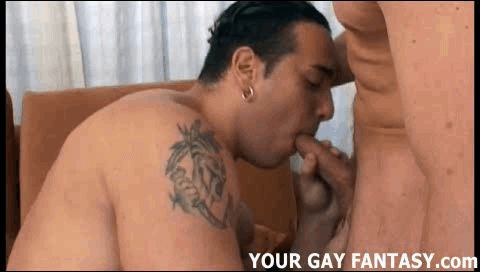 share gif:

Three hours, two men and one hot desire to have the best gay sex of their lives. These dudes love nothing more than indulging in their gay fantasies together.

You want to know my story? Well, I first started looking at men during high school. I realized that I loved nothing more than masturbating while thinking about all the hot athletic boys that were in my class. I still pretended that I was straight and even had a few girlfriends, but the truth was I wanted cock and I wanted it bad.

I have to keep my gay fantasy a secret because I'm quite a successful man. But of course, when I get some alone time with this man we go to town on each other's asses and really fuck the hell out of one another. Do you have a secret gay fantasy? Well if you want my advice, do your best to treat it as quickly as possible: once you take a hot cock in the ass, you'll never want to stop.